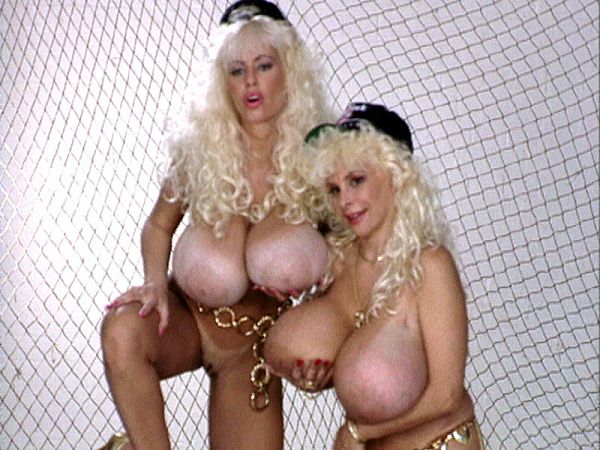 Toppsy Curvey and her sister Lulu Devine from Boston are in London modeling for SCORE in this video. The super-sized sisters were posing for special photos to illustrate their November 1993 cover issue and interview with an editor at the office in Miami.

One of the crew kept the video camera rolling to record the photo shoot while another photographer took the still pictures. This is the raw, uncut, unseen video straight off the tape which, for the record, was a Beta tape as big as a brick.

The girls were good sports and energetic as usual during the shoot. One of the photographers showed them a pose he wanted them to do by doing it himself. To get the job done, those guys would do anything.

Since they were notorious for running onto baseball fields during games in progress to kiss a targeted player, baseball was the theme of the shoot. They wore baseball-oriented clothing amd the props included a baseball bat and a glove.

If you still have that issue, you may have caught that Lulu wore a New York Yankees cap while Toppsy wore, not a Boston Red Sox ball cap, but a Los Angeles Raiders cap, the football team that became the Oakland Raiders in 1994. Later in the video, the rambunctious duo oil down, then hit the showers.
See More of Lulu Devine at SCORECLASSICS.COM!