An Early Hardcore Video For The #1 Asian Big-tit Star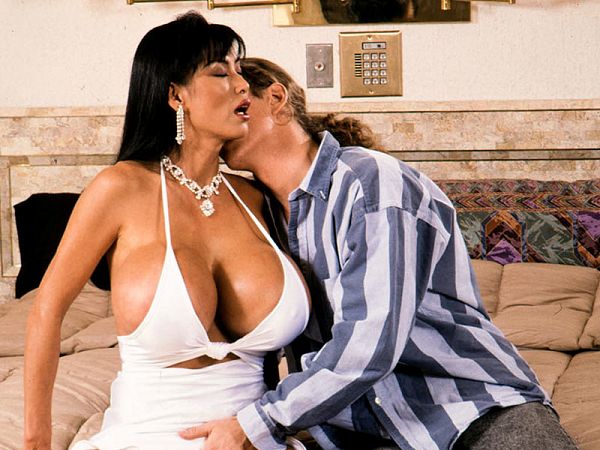 This is one of Minka's early pro-videos and her second XXX scene, filmed at the beginning of 1996. At the same time, Minka was also making her own mail-order line of tapes. Her sex partner is Alex Sanders, a busy Los Angeles porn star. (Sanders did over 1300 scenes, produced his own series and retired in 2012.) Minka is still going strong today.

This is the uncut video with audio straight off the original Beta tape. Breast worship and pussy licking leads to a blow job and fucking. After Sanders pops on Minka's huge tits, they lie side-by-side. Director John Graham has Minka get out of bed and then places a watermelon next to Sanders, who wakes up to find he's got his arm around the watermelon. So either having sex with Minka was a dream or his dream girl has turned into a melon in a spin on the Cinderella theme.

The first pictorial Minka shot for her debut in December 1994 SCORE magazine had her wearing military garb. Minka was the covergirl of this issue and it was a breakthrough magazine in several ways because competing big-tit publications were hesitant about Asian covergirls, but SCORE's publisher and editor foresaw how popular Minka would become.