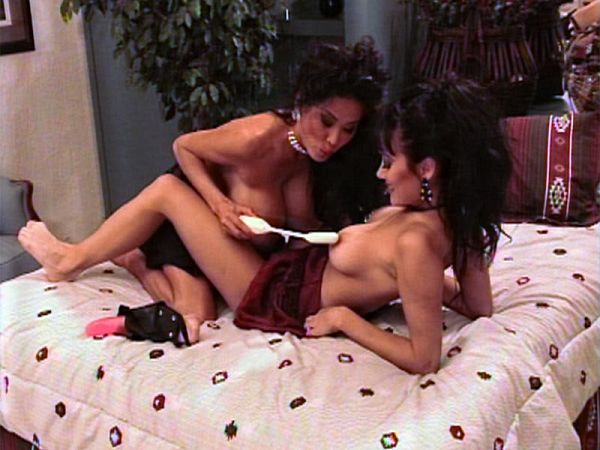 Minka and Asia Carrera play with toys in this scene. Minka shows Asia the vibrators she wants to use. They don't get around to using the huge strap-on. The two clit stimulators they use and the pussy licking do a good job of making them cum. Asia looked intrigued by Minka's huge, world-famous tits.

Born in New York City, Asia Carrera appeared in over 400 videos from 1993 to 2003. She's retired since then but maintains a website. Her beautiful face, sexy body and sexual skills ensure her popularity. She is a member of MENSA and taught English in Japan when she was sixteen. The daughter of a Japanese dad and German mom, Asia reportedly chose her stage surname from actress Tia Carrere (Wayne's World 2, Relic Hunter).

This Asian Lesbian party was shot in January of 1996. One of the Brit SCORE staffers wanders into the room for a few seconds at the end of the shoot in this unedited video.
See More of Asia at SCORECLASSICS.COM!