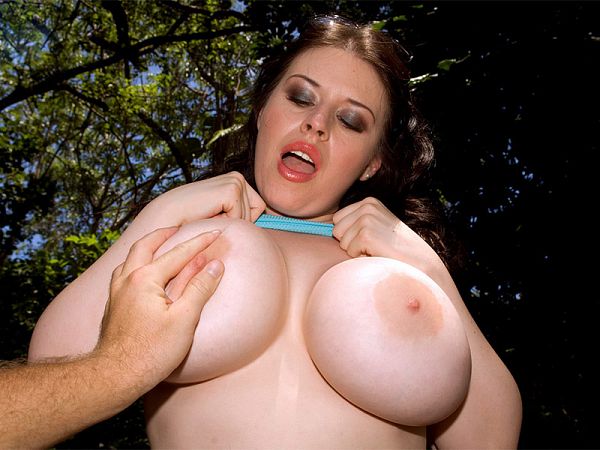 Boobadelic Daphne Rosen is another of the great anal-sex queens.

Daphne is wearing a tight orange top and a denim miniskirt. Heaven. Heaven for a tit and ass man like yourself. When they invented the term T&A, they were thinking of 34G-cupper Daphne Rosen.

Daphne bounces along in the park and you enjoy watching her. The simple pleasures of a huge-chested girl just bopping along are often the best.

You may want to chat with Ms. Rosen a while, flatter her, tease her, flirt with her. You may want to see her model some tight titty-tops before you and she do the horizontal hump. Not only does she model these tops, she strolls around in them.

After she's posed, you head to the screened veranda so you can pork Daphne's sweet pussy and then fill her acclaimed anus. As you bang her in both holes, you think of what she's said in her SCORE interviews and you must agree.

"I was sort of born for sex," Daphne said. "I mean, fate dealt me a hand that I basically had no choice. My mouth is very, very talented. I can obviously do a great titty fuck. My pussy, I've heard, is absolutely amazing. My asshole, very accommodating."