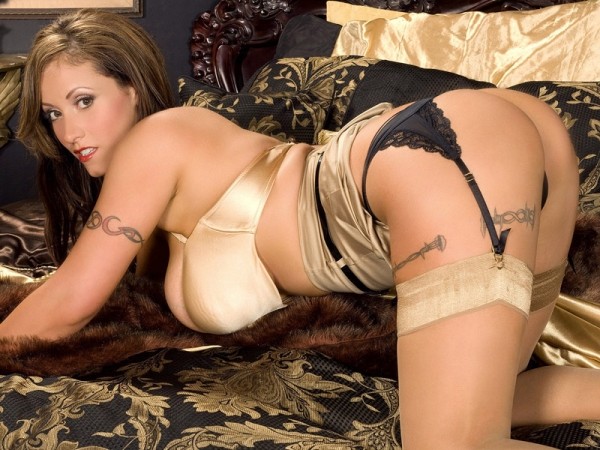 A very tall girl who's well over six feet when she wears her stripper platform shoes, Eva Notty (pronounced "Ev-ah") was one of only six American girls to be voted into the "20 for 20" list of the best SCORELAND models.

I like seeing girls masturbate with toys, not fingers, because you really can't see the penetration with fingers. I mean, how deep can a slim finger go into a pussy compared to a vibrator? Plus, their hand may block the view unless the photographer corrects that. So I liked watching Eva playing with her big boobs and plugging herself. It's even hotter when there's lots of lube and the pussy is soaking wet.

There's also no man-ass blocking the view of the girl, no guy talking and moaning (which often makes me feel like yelling "Shut the fuck up!" to the screen).

Part of the appeal of watching any kind of porn (including girls masturbating) is to see something you subconsciously feel you shouldn't be seeing.

"I like toys," Eva said. "I'll use them on my clit and inside my pussy. It's good to have some variety. I like to take my time when I'm masturbating or having sex."
See More of Eva Notty at SCORELAND2.COM!