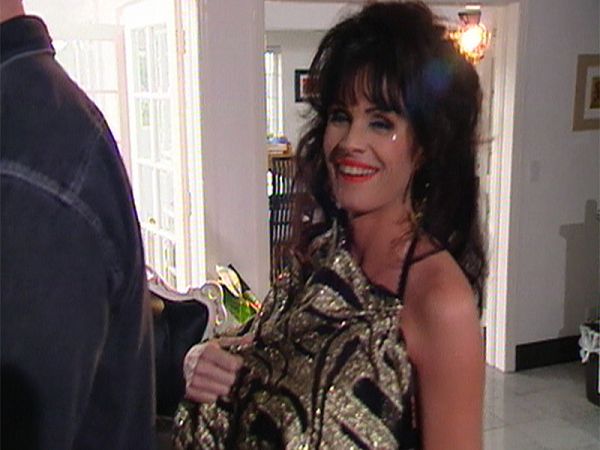 Sofia Staks. This huge-breasted, slim and slinky brunette's debut photo set appeared in December 1997 SCORE. Sofia was paired off with porn veteran Mark Davis in this scene that was filmed in May of the same year. Sofia is wearing one of her hand-made belly dancing costumes.

The wham-bam action includes pussy-licking, finger-banging, cock and ball sucking, fucking and anal. Sofia kneels and cups her giant boobs in her hands, waiting for Mark to jerk off on her. In an edited porn video, the scene fades out after the pop shot. Not here. The camera keeps rolling, and what happened after that was not removed.

Sofia is the only model and stripper we know who can communicate in sign language. The Minnesota native is a lover of Middle Eastern arts, food and culture. She began belly dancing at a young age, and when she was 16 years old, her parents would drive her to and from her job as a belly dancer in a Mediterranean restaurant. She can name the belly dancer stars of Egypt like a New Yorker can tell you the names on the Yankees baseball team roster.

Sofia creates and sews her own stage costumes. Some of them are heavy, beaded belly dancing outfits. The belt alone can weigh 10 lbs.

Sofia is still active today. She lives in Las Vegas and is a FinDom fetish mistress. She also makes her own videos, one of the early models and producers to start doing that in the 1990s.