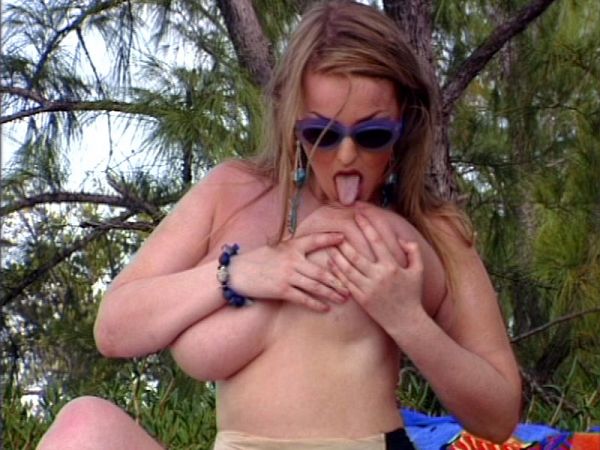 The editor of June 1995 Voluptuous magazine believed that covergirl and centerfold Bonnie Banks was the ideal Voluptuous woman: "She has just enough curves in all of the right places. Scotland may be a small country but its women sure have some pretty big peaks."

This video was shot in The Bahamas in February, 1995. The videographer follows Bonnie around after they take a boat to a quiet area. She plays with her beautifully-shaped big tits on a beach towel. She plays with her tits by the boat. She plays with her tits in the water. And she plays with her bushy pussy. You can see the fair-skinned Scottish lass start to get sunburned too, especially her back.

When the cameraman checked his tape later on, he discovered a problem with the camera's audio. However the rare footage was too good to discard, and Bonnie did very little video, so here it is minus an audio track.
See More of Bonnie Banks at SCORECLASSICS.COM!