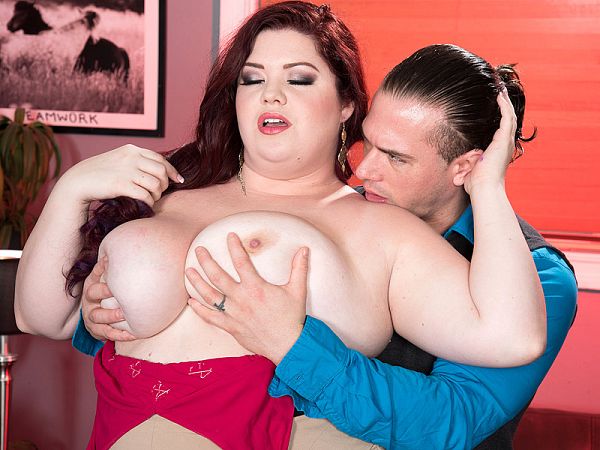 This XL Girls scene with sexy Trinety Guess addresses an important issue in today's society. How company employees shame hot babes who like to wear boob-revealing tops. This is a disgrace, a social problem and a situation that XL Girls has tried to expose for many years. Busty girls with big booties should be free to flaunt and tease anywhere they are without criticism from co-workers, trolls or anyone else.

Our story begins with luscious Florida girl Trinety being called into Mr. Tarzan's office. It seems that Trinety's fellow employees have complained about her cleavage exposures at the office. Obviously the girl can't help it, nor should she try, because of these motherfuckers. However, Mr. Tarzan turns out to be a secret ally.

What Trinety wears at work is chest fine with him. In fact, he supports her. He tells her this. And to show his support, he locks his door and gives Trinety his seal of approval. In other words, he wants to bone her right then and there.