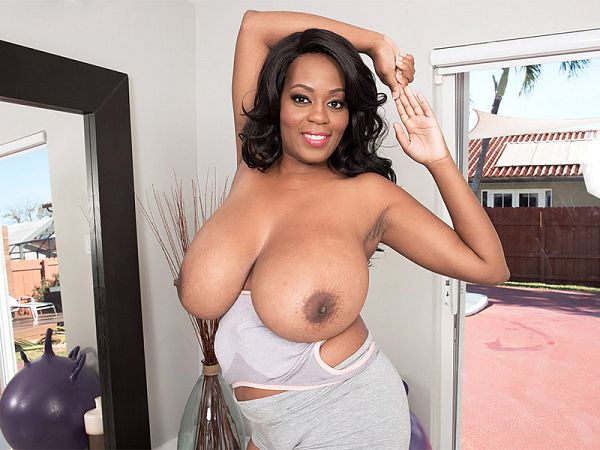 Amora Lee works out a large gym ball that's not standard equipment at any fitness club. What'll they think of next? This ball doubles as a sexercise device with a protruding toy so Amora can bounce, baby, bounce!

"I don't really dress in clothes that show off my breasts when I go out," said Amora, a nurse by profession. "I only have one dress that shows a lot of cleavage. My shirt size right now is a large to an extra-large, but I'm really a small-medium. I'm small-framed and very busty so I go up three shirt sizes."

Amora said she's not an athletic-type. She doesn't jog. "If I was to run down the street and back, my whole chest would be so red because of my breasts hitting them." Because Amora is a fun person, she was game to bounce her beautiful, huge breasts, and bounce she did, sitting on the workout ball in a spectacular display of boobs in motion.