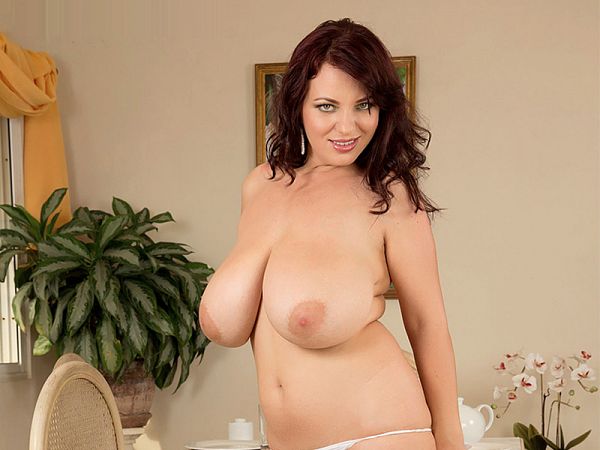 Dave and I have written that Joana gets better looking every time we see here. A lot of SCORE Guys seem to agree, judging by their feedback. It's like she discovered some fountain of youth. A lot of it has to do with her diet, which is vegetarian, her yoga practices and her positive attitude that she gets from her daily meditation. Whatever the reasons, they work for Joana. This scene was filmed in the Dominican Republic.

"I love to pose," Joana said. "It's given me much happiness and made my life more interesting and creative. I think the human body is one of the most-beautiful creations on our planet. I love to look at the works of the great painters and sculptors who felt this way."

When we first found Joana, she was a referral from a model named Angel Crisa. Our shooters first went to Romania. Then the Romanian girls and several girls from other countries went to Spain for shoots in 2004. Joana never got into the webcam thing, as far as I know. She likes shooting with the pros and going back to her regular life, which is not sitting in a bedroom all day on-webcam.

Like Micky Bells, Merilyn Sakova, Michelle Bond, Kerry Marie, Natalie Fiore and many other girls, the fact that Joana doesn't do hardcore with guys, and probably never will, doesn't diminish her long-time popularity. In fact, it might have increased it.