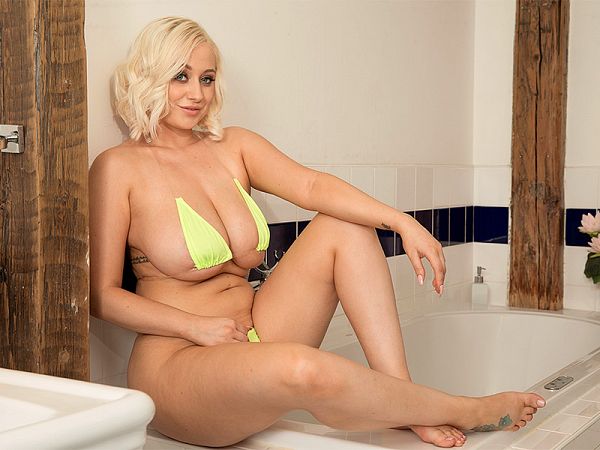 Pick-up lines are not what Rachael C. wants to hear, even though a girl with her looks and big tits hears them a lot when she goes out. Pre-arranged comments don't work at pulling her. She likes natural guys because she's a natural girl.

"I don't tend to listen to people with chat-up lines," Rachael said. "I can't cope with them. It's an instant turn-off. Someone once said to me 'Here is 20 pence. Call your mum and tell her you're not coming home tonight.'"

Once Rachael clicks with someone, she clicks.

"My sexual fantasy is to have sex in a public place. Mainly to have it in a lift. Coming a little close as far as public was when I visited Prague some time ago with a guy I was kind of seeing. I hired out the hotel spa facilities for a private hour and spent the time having a little fun."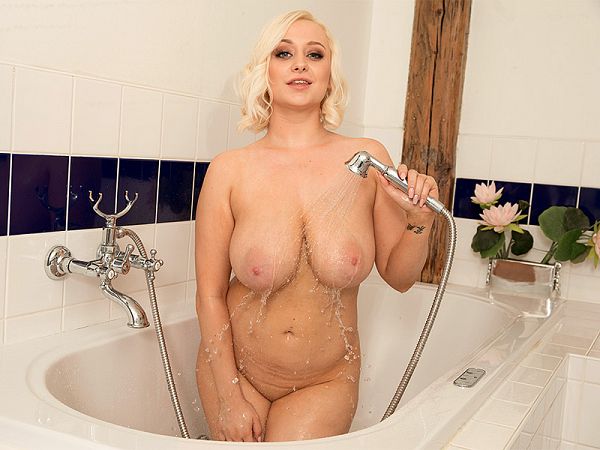 See More of Rachael C. at SCORELAND.COM!