18-year-old Linzi Cassidy was spotted table dancing at a strip club in Liverpool called Angel's Paradise Gentleman's Club on Cumberland Street. Our photo team made Linzi an offer to model in London and she accepted.

It was easier back then to find busty dancers at clubs who were interested in photo and video modeling, especially in the UK where bare breasts and nudity are more common in mainstream media than in the USA. There are not that many big-boobed girls stripping today, especially girls with natural breasts.

Linzi was brand-new at posing on-camera. She took training well, as the video proves, and eventually appeared in several issues of V-mag as well as Charnelles, the French-language edition of V-mag.

Linzi didn't have a prolific modeling career, like most of the British girls of those years who go back to school, get a job, get married and raise a family after they leave the camera behind. She performed in two girl-girl scenes, one with female-friendly Russian Kathy and another with Charlotte in which they finger-bang and dildo each other.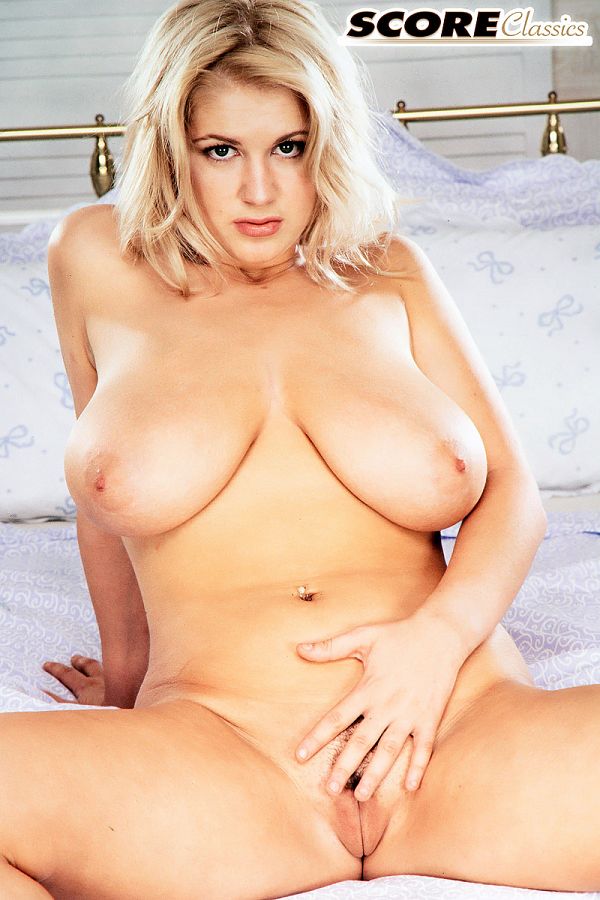 See More of Linzi Cassidy at SCORECLASSICS.COM!