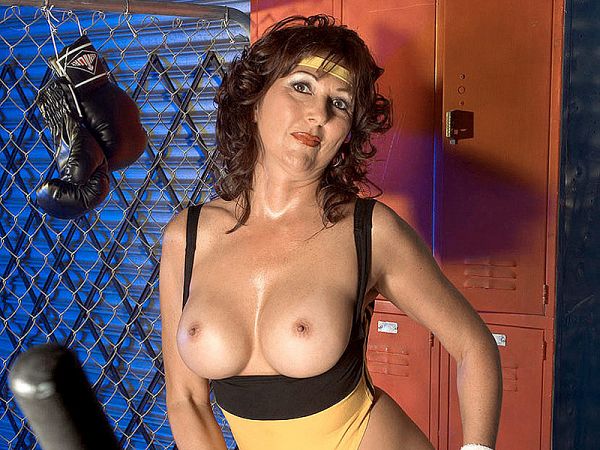 As women get older, they learn to use their time better. For example, a young chick might spend an hour every day working out and another half hour or so satisfying her pussy. Total time spent: 90 minutes. But an experienced, mature woman like 47-year-old Desi knows how to do both at once.

"I work out every day and I play with my pussy every day," she said. "Working out always gets me horny. It results in a lot of built-up sexual energy. Besides, I've heard that cumming burns calories, too."

Energetic cumming burns calories. Desi's good at that.