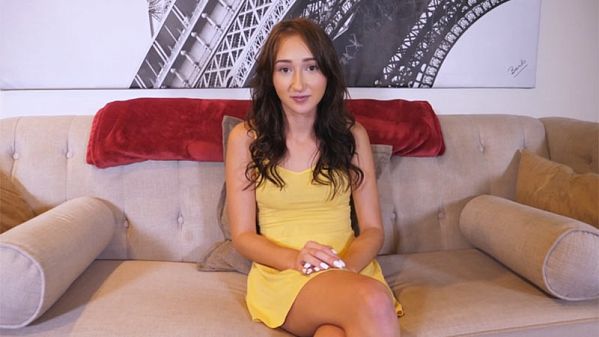 Occupation: Student; Age: 19; Born: February 19; Ht: 5'4"; Wt: 102 pounds; Bras: 32A; Panties: Usually none; Anal: Only licking and fingering; BJs: Swallow; Masturbate: Every damn day.

One of the things we love about teens is helping them discover themselves. A lot of girls know that they like sex, but they haven't had enough life experiences to figure out what really gets them off. "I'm sure I have fetishes," Carmen said. "But I haven't discovered which ones yet." We gave her an informal questionnaire and helped her come to some startling conclusions about her kinks.

"I just found out that I'm into rough, hardcore sex! I want to start exploring choking, hair pulling and all of that stuff. I also found out that I'm bi-curious. I've kissed girls before, but now I want to go further and try eating out some pussy."