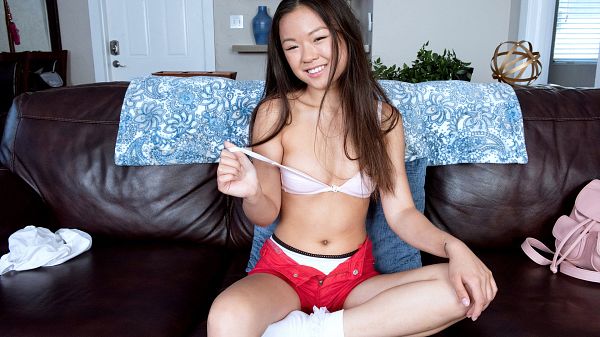 Lulu likes to tease. But she also delivers.

This video starts with Lulu lifting up her shirt and giving you a peek of her pierced nips inside her pink bra.

"I love the color pink," she says. So do we, especially when it's between a girl's legs. Lulu's going to show you how pink she is, but first she gives you a panty show.

She sticks her cotton tail in the camera, then turns over and rubs her pussy through her underwear. Lulu pulls the crotch panel to the side, spreads her purple lips and then finally reveals her deep pink.

It's the kind of pink you'd like to wear around your cock. And it fits like a glove. That's exactly what Lulu is thinking of as she diddles herself: Your cock deep in her pink pussy.