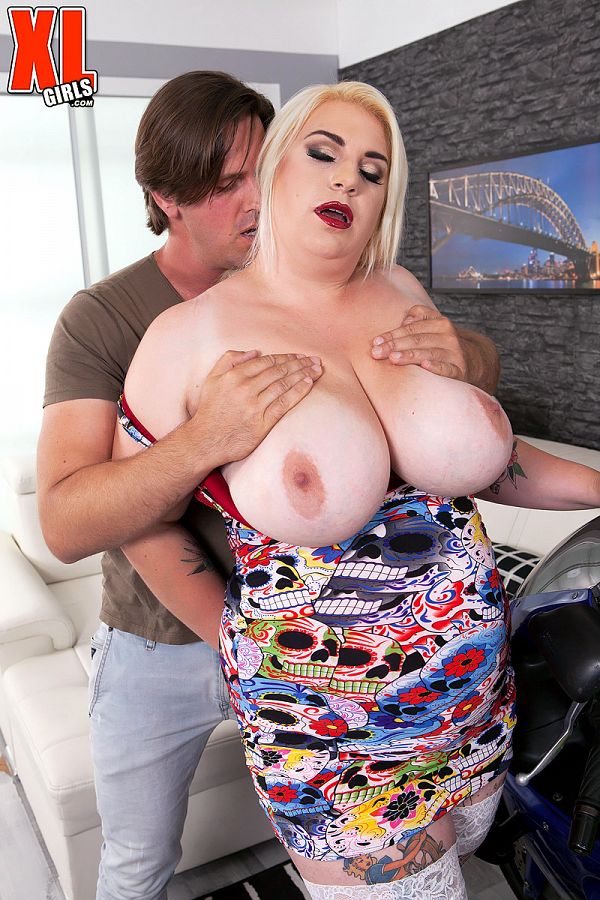 Kiki Rainbow is gagging for a shagging. But there is a wrench in the gears.

Her boyfriend, Tom, would rather polish his motorcycle than ride Kiki. Since he keeps his bike in the living room, maybe he'd rather sleep with the bike than with Kiki. This situation needs to be remedied fast.

Kiki talks to Tom as she combs her flowing blond hair and watches him buff his bike. If he doesn't start buffing Kiki, she'll find a stud who will. Kiki realizes that action speaks louder than words. She shoves her huge jugs in his face and that jolts him back to his senses, like tits-and-ass shock treatment. This is Kiki's last attempt at getting cock from this too-easy rider. She pulls out her big pillows and points them in Tom's face.

"I like a hard man who will spank me, pull my hair, punish me for being a bad girl and fuck me roughly," said Kiki, a Brit bra-buster from Cleveland. I love role playing. I think about things like being a naughty schoolgirl who is punished for bad behavior by the headmaster putting me over his knee and spanking me."