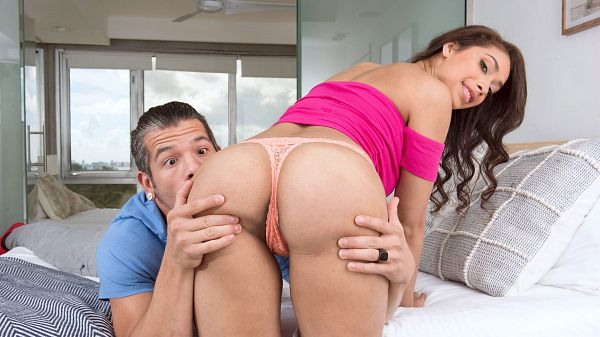 Occupation: Server; Age: 25; Born: November 05; Ht: 5'4"; Wt: 115 pounds; Bras: 34B; Panties: Usually none; Anal: Sure; BJs: Swallow; Masturbate: I love my dildo.

We asked Kitty what she was like back in high school in Cleveland, Ohio, her hometown. "I was weird," she explained. "I liked being slutty and drinking, but I still got good grades. I continued that into college, where I graduated with a degree in psychology and another in sociology. I slept my way through school and still got As!

"I probably shouldn't say this, but I find most of my hookups on a website that specializes in fetishists. I love meeting guys on there and getting into whatever shit they like. I dip my toes into their world, experiencing what gets them off, then move onto the next guy. I don't have any fetishes, but I respect other peoples'.

"Fucking your stud is probably the sluttiest thing I've ever done. I say 'probably' because one time I fucked a girl with a strap-on in front of a bunch of guys while they cheered me on. That was the experience of a lifetime!"