Codi Vore blows us and Brad Newman away when the big-boobed blonde beauty walks over to the house where he's anxiously waiting for Codi to worship his cock with her tits, mouth and hands.

It's a sunny, blue sky kinda day and the sight of Codi in a flowing robe, sheer lingerie with black straps and black stockings strolling in the garden on her way to her rendezvous is an erotic vision, a total sexual fantasy, dressed for night on a bright day.

"The first scene I did with a man was this one with Brad Newman, and that was a lot of fun. He has a big dick and I got to suck his dick and use my tits on him," said Codi, who gave him the kind of dick and ball sucking and tit-fucking that many have wanted to see. It's shot in P.O.V. so every man can insert himself into the action.

"Until this point, the only modeling I'd ever done was nude or erotic but mostly solo or girl-girl, and the only boy-girl I'd done was amateur, so I've just kinda shot with my partners. I love the idea of having sex on-camera or in front of people. I mean, it means that I'm hot."

Hot is not the word. Codi is beyond hot because she brings her erotic and sensuous personality to this scene and her upcoming XXX scenes. Codi is in the moment and that makes all the difference in the world.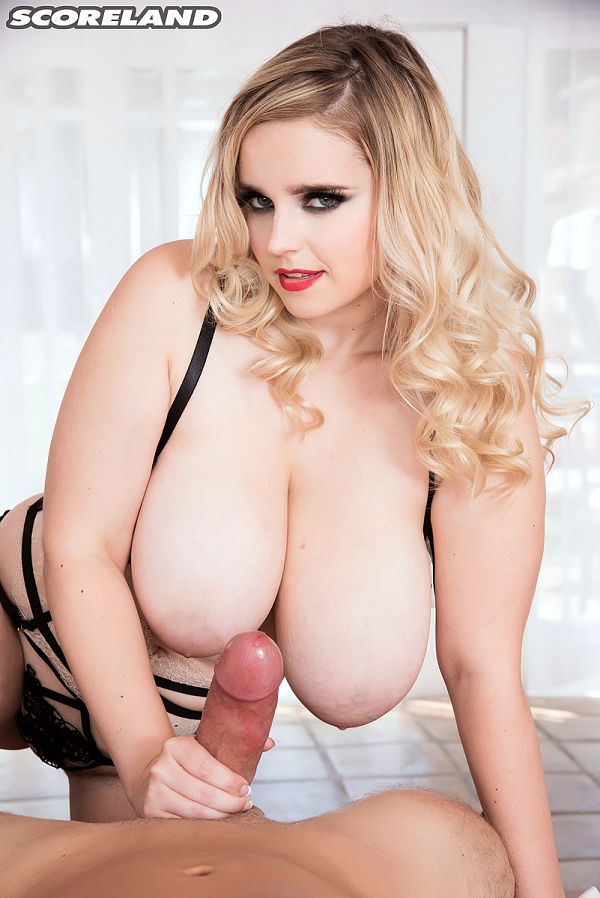 See More of Codi Vore at SCORELAND.COM!