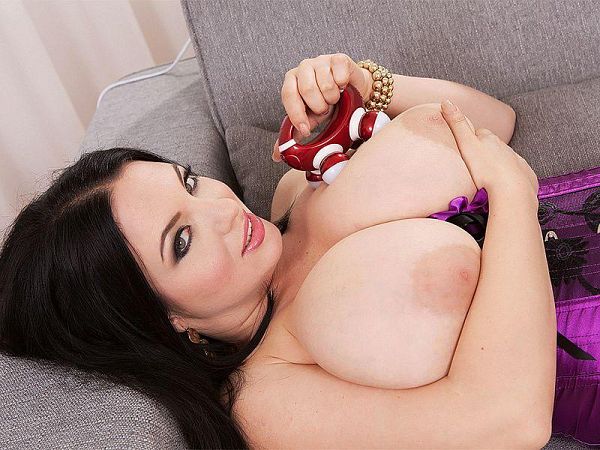 Joana Bliss seeks bliss and erotic nirvana with two devices attuned to her vibratory patterns. Sometimes a girl wants to combine the old-fashioned way with tech to bliss out.

Joana has a small massager that looks like a prop from Star Trek. It lights up and she rubs it all over her sensitive nipples. After going the old-school way with a finger-fondling of her very pink, shaved pussy, Joana touches her clit with a magic wand. This appliance is a massager that many girls say is tremendous at giving them major orgasms even though they tell store clerks it's for neck and back aches.

Joana is a vegetarian and never eats meat. Her boobs and all the rest of her are well-fed and phenomenal. "I like a lot of good, natural foods like fruits and easy to prepare vegetables. I like mushrooms, a lot of different mushrooms. Mushrooms are my meat."