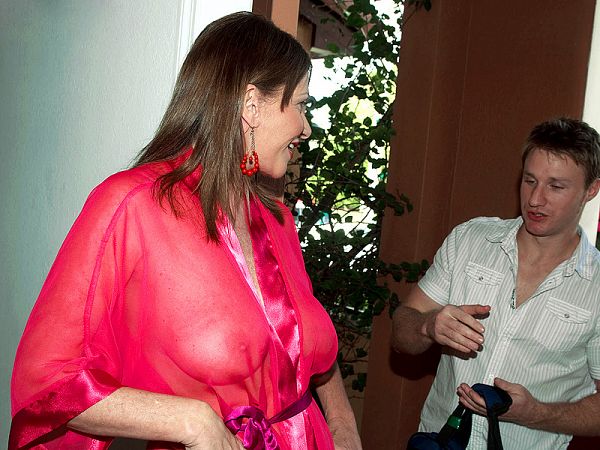 Josette Lynn, a 54-year-old divorcee from South Florida, goes for a massage and gets the complete spa treatment: cock in her mouth, pussy and still-tight asshole.

"Now that's a day of relaxation I could really get into!" Josette said.

You can see in this video that the masseuse, despite how little time he actually spends working on Josette Lynn's muscles and loosening them up (as opposed to how much time she spends on his muscle), must be giving her a pretty good massage. How do we know? Because his cock has no trouble sliding into the tightest orifice in her body: her asshole.

"The key to enjoying anal sex is complete relaxation," Josette pointed out. "If you're too tense, the guy's not going to even be able to get his dick in, and that's no good. I don't need a guy fighting with my asshole when he's trying to fuck me. I want him to know his cock is welcome."

Anal-loving moms...don't you love them?