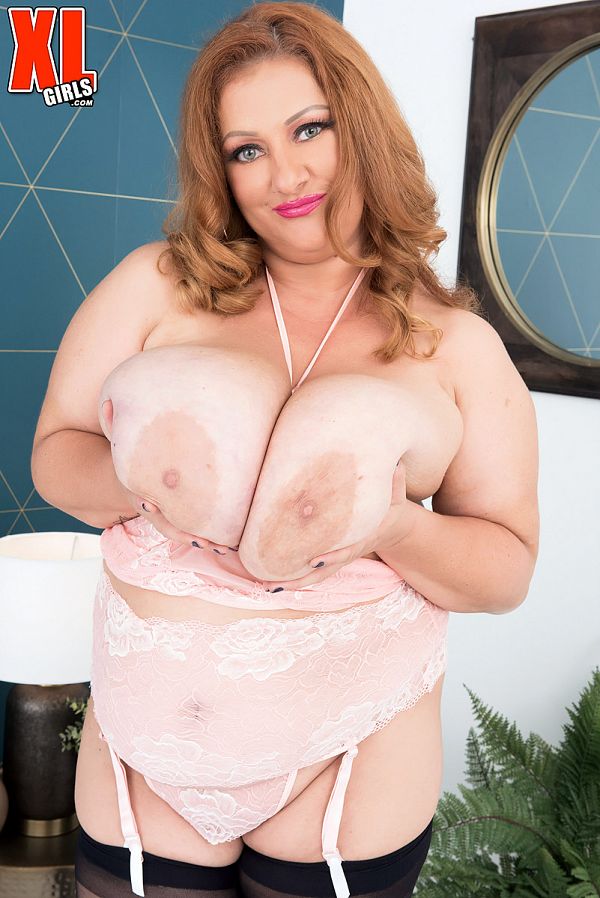 "Usually I am naked at home," said Julia Jones, proud owner of a pair of 38GGG boobs. Her natural assets prompted Julia to leave her profession of banking behind and invest in a new career as a cyber-model. Her webcam followers leave a different kind of deposit than her former clients at the bank. And we say, why not? We support independent entrepreneurs.

"I'm not the same person I was then," Julia pointed out. "I'm a different person. I wouldn't have shown my boobs before." Julia has a natural affinity for the camera. She said it only took her a few days for her to learn the basics of webcamming.

Julia feels that Romania is the world's leader in busty women. She attributes natural foods for this phenomenon. The western world gorges on fast junk food full of chemicals so she may be onto something. She doesn't actually see women with tits as big as hers in her travels but we know they abound in eastern Europe, including Russia and Ukraine.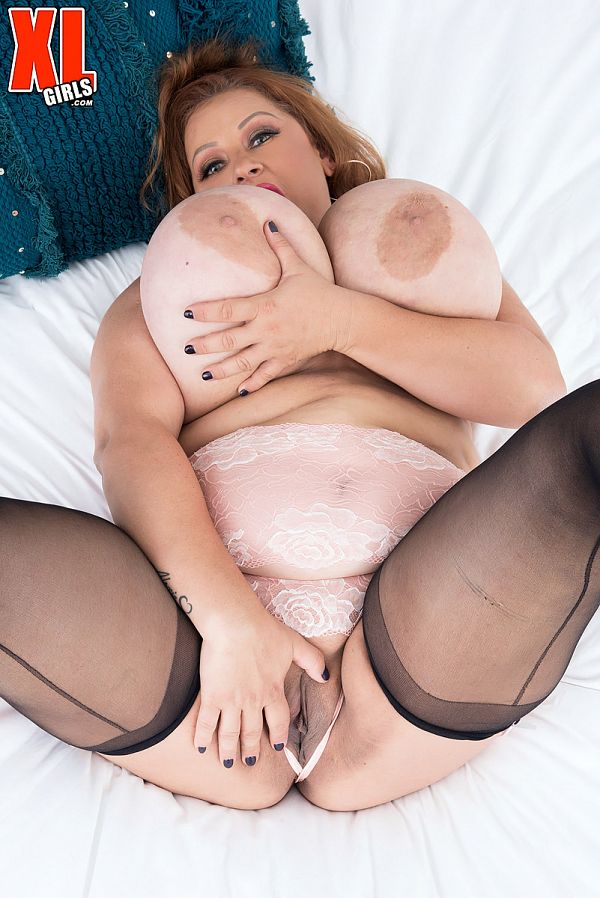 See More of Julia Jones at XLGIRLS.COM!