Lilli Xene (pronounced Zenay) from California was paired with Northern Ireland's Jay Sweet for this torrid girl-girl. Because it was a magazine shoot, there's no toy fucking. In the video, they go crazy with toys and then Tony shows up to make this a threesome.

Lilli also did a girl-girl magazine shoot with Casey James and a girl-girl with a European model named Natalia. She may have done more girl-girls than hardcore with studs during her peak years.

Lilli went to U.C.L.A. and graduated with a degree in nursing. One of the editors at TSG often notes how many girls either were nurses before getting into adult modeling or became nurses after leaving.

"I was a registered nurse before I got into this business," Lilli told an interviewer who was trying to learn a little about her background without intruding.

"I'm actually a very private person. I keep that aspect of my life private. Lilli Xene the dancer and performer is a public person. I read a book about Marlene Dietrich and she had the ability to see herself in the third person. I've always done that and it allows me to keep a good perspective on who I am, both as a person and as a performer."

Lilli was known for her squirting videos as much as her busty videos. She didn't know any of her mega-boobed peers during the 1990s except for one.

"You hear a lot of things about dancers. How much of it is true, I don't know. I guess I'm lucky in a sense because I don't really know any of the dancers except Kimberly Kupps. We went to Germany together to do a movie. She's really the only one I know personally."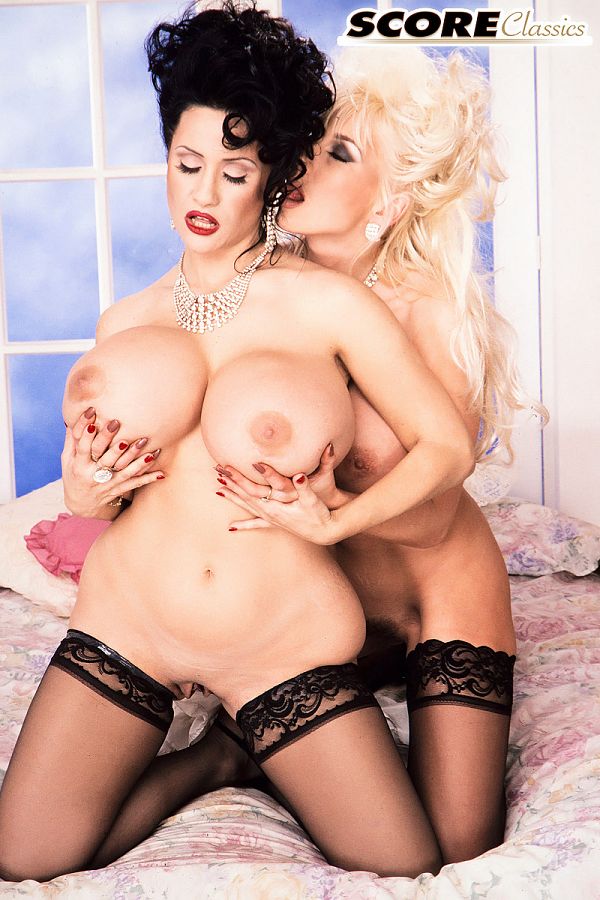 See More of Lili at SCORECLASSICS.COM!