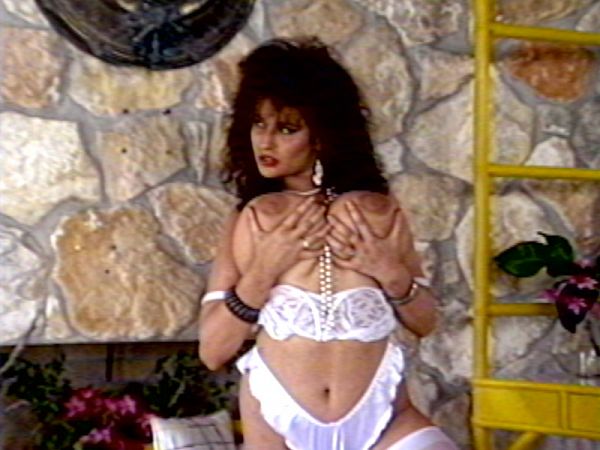 The time: July, 1988. The place: Tropical House, a 20-acre estate on Great Exuma Cay, The Bahamas.

The girl: Lisa Phillips.

Lisa wishes for good-fitting bras. A-Bra-cada-Bra! A traditional bra appears on her big boobs. So does a teddy and other garments. This is the raw, unedited 30-year-old video complete with jumps and original audio of director of photography John Graham guiding Lisa, who was eighteen at the time. And one of the most well-developed teenagers in big-bust history, so womanly and robust.

The emphasis was on Lisa's tits and the different ways and angles of seeing them. There's some close-up pussy footage, too, but the big show is about her extra-special boobs. During those years, it was unusual for a girl to have a shaved or depilated pussy. Most of them sported a trimmed bush. Today, bush is the exception and a lot of the girls are covered in tattoos.

Lisa gets on the bed for some overhead and side breast modeling, jiggling, rocking and grinding. This was a video for boob-men who valued those very special girls blessed by nature. No one had computers back then. There was no internet for the average person. You wanted to see girls like Lisa, you went to a newsstand and bought her magazines or subscribed, and you ordered the VHS tapes by mail.

We get emails from people now and then who say they miss those days. There was a monthly anticipation in waiting for the latest editions and the newest girls. This anticipation is close to being a thing of the past now.