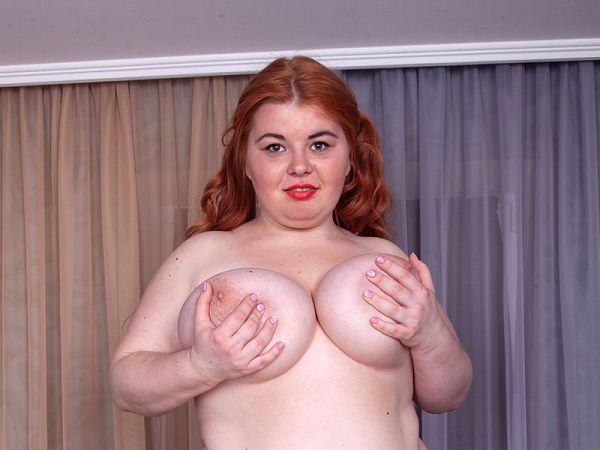 Loida is a sucker for a lollipop so she's brought one for this photo shoot.

"I like to lick things. I have an oral fixation. I like to have something in my mouth. I don't smoke because it's not healthy for my chest so a sweet lollipop to suck on satisfies me. When I give a boyfriend a blow job, I like to swallow when he cums. Sometimes I will put honey on his cock.

"Sometimes when I watch television with a boyfriend, I will unzip his pants and put his cock in my mouth, sucking it slowly. I love to feel his balls spasm and the taste of cum. We'll watch television like that. I have thought about giving a blow job in a car but I think maybe that is too dangerous."

Oral fixations aside, Loida is your typically friendly, domesticated thick girl-next-door. She loves to shop for groceries, cook special dishes and spend time in the kitchen.

"I masturbate a lot but never thought of doing that for a photographer." There's a first time for everything.
See More of Loida at XLGIRLS.COM!