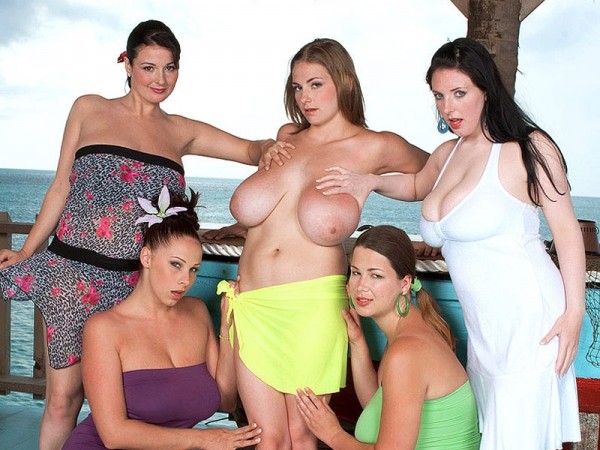 In this tropical paradise, Christy Marks is on a terrace overlooking the ocean. She dabs some water on her big tits and lies back on a table. As Christy begins to feel herself up, eight hands appear to massage her all over with oil. Two of those hands belong to Angela.

Gianna is by Christy's head. Lorna Morgan is by Christy's boobs. Angela is next to Lorna and Terry Nova is by Christy's legs. All four of them are rubbing Christy into ecstasy with oily hands and playing with Christy's soft, pliable hooters.

As the babes massage Christy from head-to-toe, they work their way to Christy's shaved, pierced pussy. The heat, hands-on fondling and caressing by these four tit-goddesses cast their tingling spell as Christy trips out on waves of intense pleasure while the sun sets on the horizon.
See More of Terry Nova at BIGTITANGELAWHITE.COM!