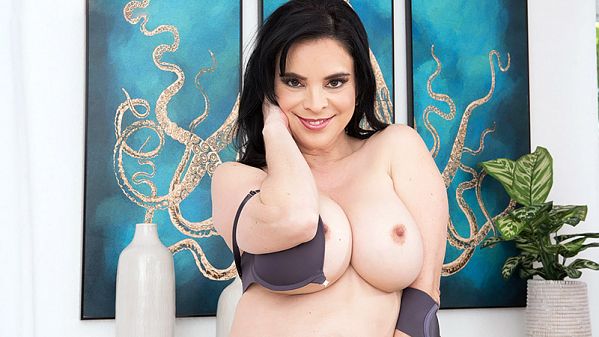 Our MILF of the Month is Grisha Petrov, who's tiny and top-heavy. Grisha is only 5' and 110 pounds but measures 38-28-38. She's is a 46-year-old wife and mom from Colombia who likes to show off her body.

Grisha watches porn with her husband. Lucky guy. And a liberal one. He's okay with Grisha screwing other men.

Grisha's idea of a fun night is to dress sexy, go to an expensive restaurant with her husband, then check into a hotel and have a night of intense sex, because "everyone knows sex is hotter when you have it in a hotel." Good point, Grisha.