Rhonda Baxter: Voluptuous Perfection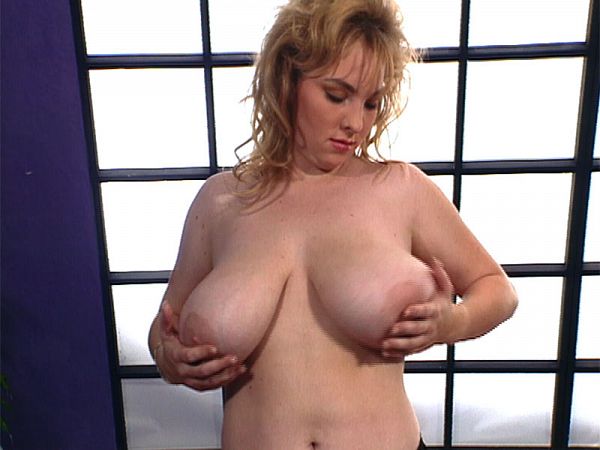 Americans Rhonda Baxter and Calle came to London in November, 1994 to take out their great, big American tits and more. With John Graham directing on the set, Rhonda undressed slowly. Like most Voluptuous magazine models, Rhonda wasn't an exotic dancer so her disrobing is not done stripper-style with eye-contact and sexual, teasing moves. It's girl-next-door undressing.

The big cock-shaped dildo comes out later and goes in after Rhonda plays with her huge, natural breasts. Back then, the camera used was a heavy Sony BetaMax but it's not stationary. There are a lot of different angles of Rhonda in bed and camera moves that capture her beautiful body and tits.

Rhonda is very quiet during this shoot, like she was in most of her shoots. She does giggle a little but doesn't moan or talk dirty. After this segment, another director/cameraman takes fully-dressed Rhonda to the roof where she meets Calle and the two sweater-busters play around for a few minutes before going inside.