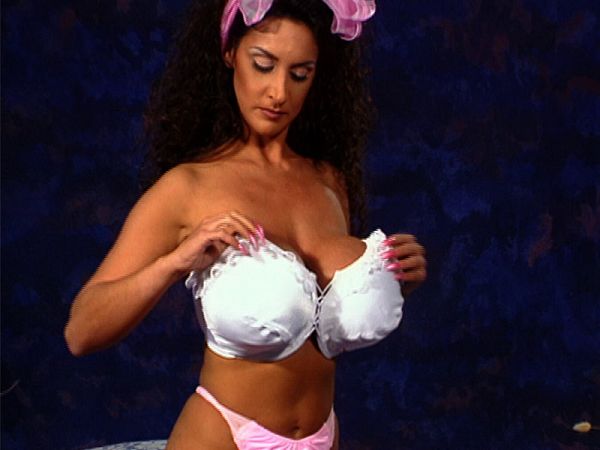 SCORE hasn't seen or photographed the sultry, busty, exotic Rachel Rocketts since Boob Cruise 1998. In big-bust modeling, that's an eternity.

In 1999, Rachel started a StripperGram service called Bunnies in the Detroit area. SCORE magazine's Boob Beat columnist tried to interview Rachel about her new career move, but, aside from one preliminary phone call, he wasn't able to connect with her in time for a deadline.

Rachel's attempt at a website shortly after ended (the URL ultimately picked up by someone in Canada) and her mailing address closed down.

Rockett scientist B.B., a SCORE Man who sailed on the same Boob Cruise as Rocketts in 1998, wrote: "Rachel immediately became my friend. She always had time just to do things that friends do. She was easily the subject of my most-erotic pictures and also my best friend pictures."

But wait. The Rachel Rocketts story is not over. It continues in the next video.