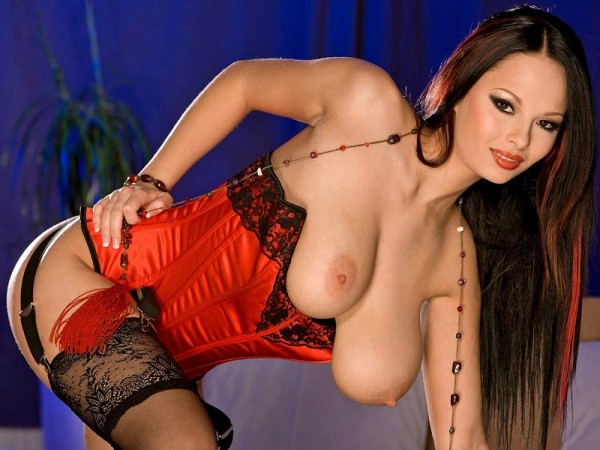 "I love to pose for pictures and make movies," beautiful sex siren Dominno said. "Nude or with other girls or with men. I like to look at my pictures and watch my videos. It doesn't matter if I am alone or with other people. I want to continue to make hot, sexy porn with big studs."

Dommino always delivered.

After shooting numerous times for SCORE in Hungary and the Czech Republic, Dominno retired from porn and moved into glamour shoots. I read that Dominno got married, and her wedding was filmed for a reality show in the Czech Republic. All of the guests arrived on motorcycles.

Dave spent some time with her in Hungary during a major SCORE shoot. He even directed a fuck scene with her and her then-boyfriend. She played a hot-looking janitor.

"What do I have to say about Dominno?" Dave blogged. "Not much. I spent a few days with her in Hungary, and I didn't get to talk to her because she spoke Czech and only a few words of English." Dave did manage some hand signals.

Models speaking languages other than English has never been an insurmountable barrier for us. There's always a way to communicate with someone. These days, there are apps for phones that are a big help. In Hungary, Czech babydoll Kristy Klenot assisted since she spoke both English and Hungarian.
See More of Dominno at SCORELAND2.COM!