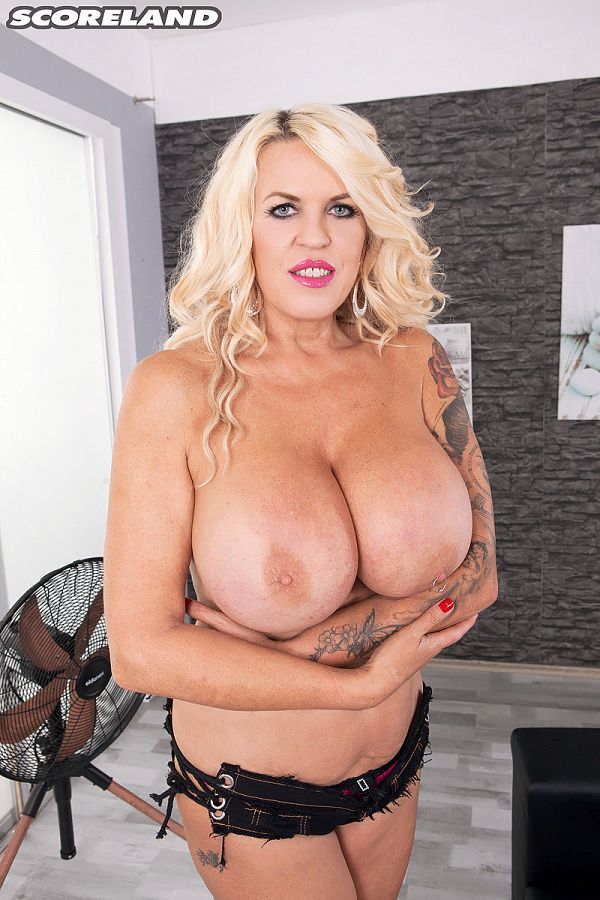 Shannon Blue has a pair of kinky, pink boots and an uplifting pink top that raises her massive boobs to a high elevation. Shannon wanted to start life afresh and become a British sex bomb. She's achieved her goal and more. Now she's an international sex bomb.

"I have no time for hobbies now," said Shannon. "I do enjoy long walks and I do yoga most days. And I like watching tennis. I like to go for drinks at my favorite bars in the city, saving time for hot sex."

Shannon buys most of her bras from Ann Summers, the famous British lingerie and sex toy company. "The biggest cup size I can get is an H. I like to wear balconette bras. I love wearing low-cut tops and dresses that show off my breasts. I might as well flaunt it, right?" Rock that rack, Shannon!