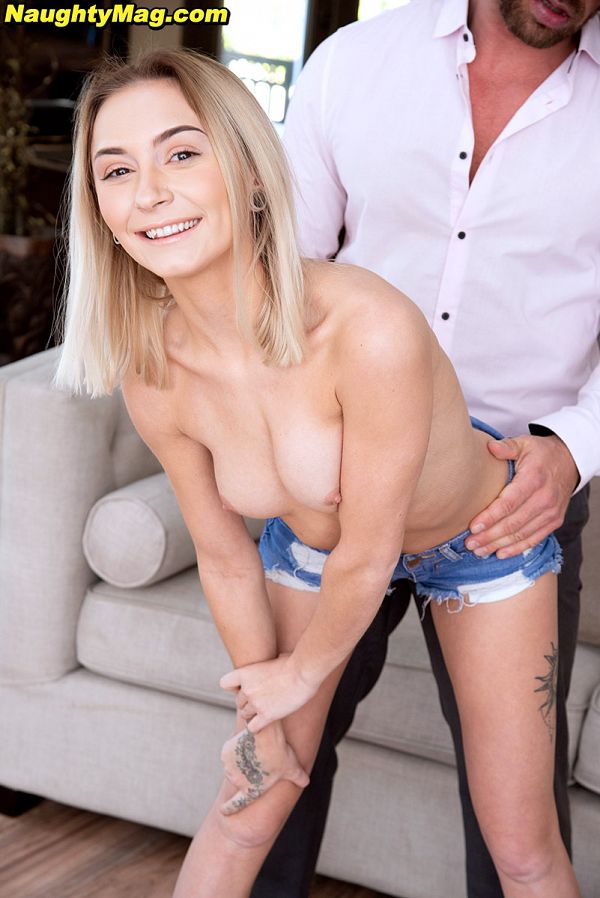 Occupation: Server; Age: 18; Born: February 6; Ht: 5'3"; Wt: 100 pounds; Bras: 32A; Panties: G-strings all day; Anal: Eat my ass; BJs: Always swallow; Masturbate: I love my vibe; Lives: Phoenix, Arizona.

Chloe mentioned that she's ready to take the world by storm, and her XXX debut does just that. "I'm so fucking pumped to do this," she shared. "I've been dreaming about making a name for myself in porn ever since I turned 18.

"I love sucking cock. You know what's weird, though? Even though I prefer fucking thick cocks, I like sucking smaller dicks. Not, like, micropenises or anything, but it's more fun to suck a nice five-incher. That way I can deepthroat it.

"Your stud made me cum three times. By the end of the fuck session, I was whimpering in a puddle of my own pussy juices. I craved his cum. I almost never take creampies because I don't want to get pregnant, but I felt an overwhelming urge to just sit down on his cock and have him pump his load into me. He pulled out and sprayed my face, which was smarter, so I'm thankful he did that."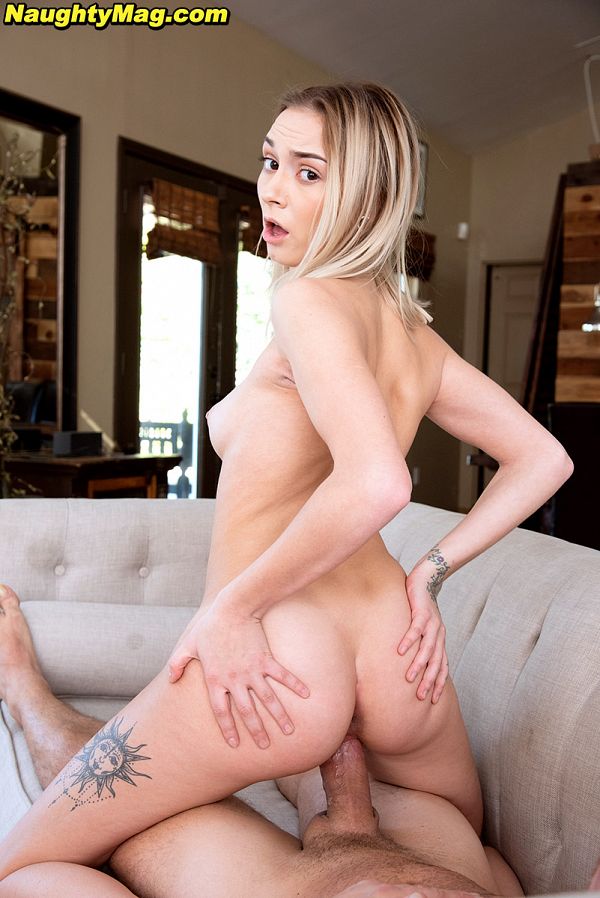 See More of Chloe Temple at NAUGHTYMAG.COM!