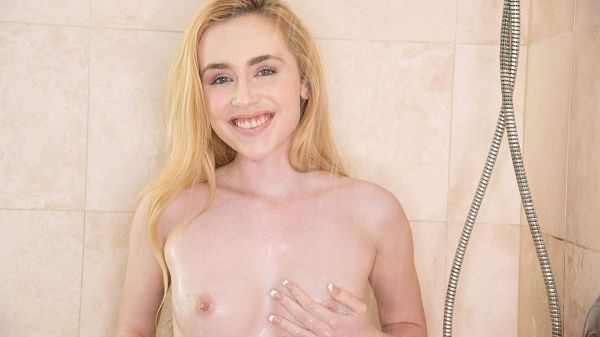 Occupation: Cashier; Age: 19; Born: April 1; Ht: 5'6"; Wt: 110 pounds; Bras: 32A; Panties: Whatever; Anal: Just stick it in; BJs: Swallow; Masturbate: Yep; Lives: Rochester, New York.

Unlike most of the teen girls we interview, Candy isn't very talkative. We thought at first that she was shy, but you'll see in the following video that's not true. We eventually figured out that she doesn't beat around the bush when it comes to sex. "I don't like a lot of talking when it comes to sex," she told us. "I'll come out and tell you what I want."

"I've had guys tell me that I'm too bossy. I don't understand that. I'm honest and like getting what I'm after. If I'm horny, I'll grab my vibrator and make myself cum. I watch porn. When a dude is eating me out, I'll pull his hair and direct him where to lick. When I'm fucking, I prefer to be on top so I can control everything. It's all about knowing yourself."

See More of Candy White at NAUGHTYMAG.COM!