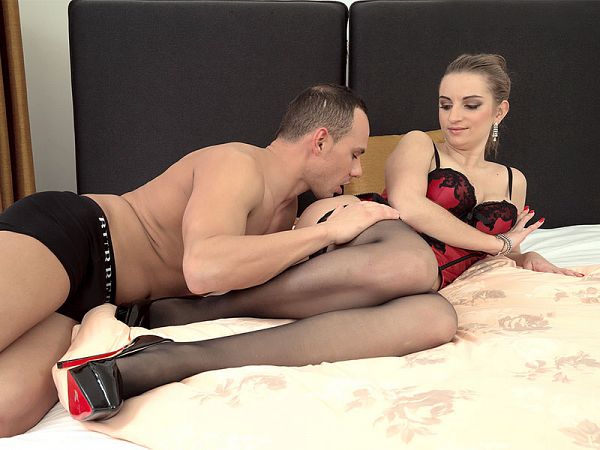 Suzie Sun didn't stick around long, unfortunately for those who like very slim, pretty, delicate-looking young girls with bigger=than-average natural tits for their figures. It's also unfortunate for professional studs like George here. As far as I know, Suzie's no longer modeling and doing hardcore porn.

When this scene originally posted, I wrote, "Suzie looks at the camera occasionally as if she's seeking approval about her sex moves and then, at times, she gets lost in the pounding George is giving her."

George tried to drop a load in Suzie's mouth but had to settle for shooting on her chin. When he tried to stick a cum-coated finger in her mouth, she smiled but kept her lips sealed. All things considered, after getting his dick sucked and banging her nice and hard, he couldn't complain.

Suzie was pointed our way by one of our photographers in Europe who discovered Jessie Simmons, a girl with similar body proportions and breast-size. Both have a kind of frail, virginal look, but as soon as their scenes began, the virginal qualities quickly dissolved.

"I love sex," Suzie told our photographer and his assistant. "I try to have it every day if I can. I like normal sex, vaginal sex."
See More of Suzie Sun at SCORELAND2.COM!