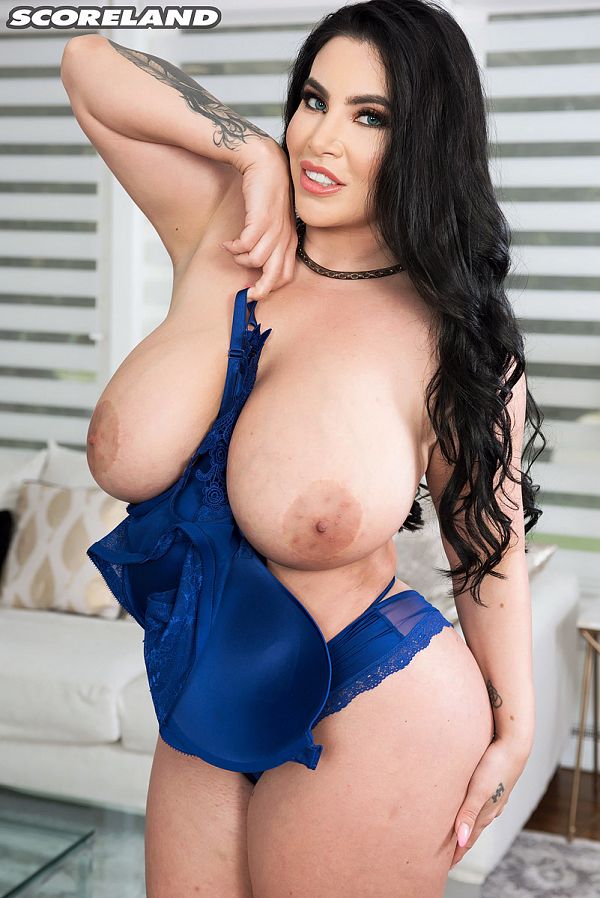 Korina Kova is a beautiful, boobalicious and bootylicious fantasy girl with a rack that sculptors and painters who love the female form dream about. In this photo shoot she wears a body-clinging dress that proves that tight makes right.

Korina has many fantasies and she enjoys playing them out in her videos. Some are basic, like strip club fantasies. Others are elaborate, like being an Amazonian-style warrior. Some are kinky. She loves toys of all types and sizes. The Real Love Sex Doll company in Texas is making a Korina Kova life-sized replica. The ultimate sex-bot? That would be a hot fantasy scene to recreate.

"One of my favorite fantasies is being watched by a neighbor," Korina said. "Something I experienced before. So that would be my ultimate true fantasy.

"Twerking has become kind of a hobby for me. It's been a bit of a journey because I didn't know how to shake my ass before. I would always see girls making a whole dance out of it and it's hypnotizing. I was watching YouTube videos and tutorials.

"I have a full-length mirror so in my own time I would just get in front of it and practice. Left cheek, right cheek and back and forth until it was just natural. I'll be laying on the bed texting, shaking my butt, making my booty bounce. I think it's just a comfort thing. I do it when I'm standing, when I'm laying down. My friends say, 'C'mon, I don't have five dollars to give to you.'"