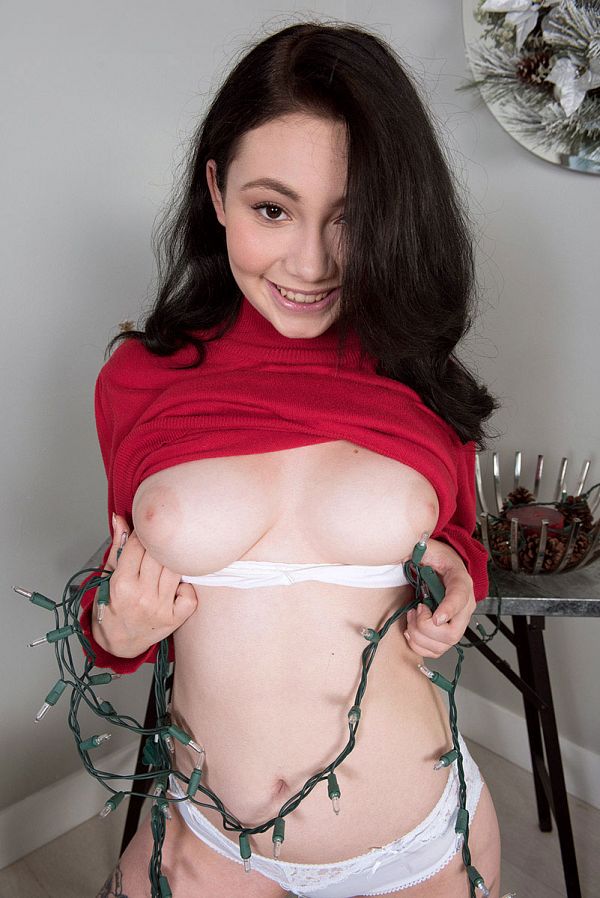 Curvy Lenna has us horny for the holidays!
Under that baggy sweater, Lenna is hiding a juicy pair of tits and a cute, little bush. She's bustier and fuzzier than the average 18eighteen girl, but lately we've been getting more requests for girls like Lenna. Whether you're into flatties or teen titters, there's no denying that Lenna is a sexy, totally jackable teen.

Lenna, what are you like in bed?
"I'm a very shy and introverted person, so I like to have sex with guys who are in control and tell me what to do. I'm very submissive. I like rough sex and doggie-style. I don't consider myself an exhibitionist, but I do like outdoor sex. I even got caught once in the woods and that was exciting. I also like older men in their 30s to 60s."