We don't get too many British chicks here at BootyLicious, which is what makes our girl Melody Posh such a sweet treat. Melody is getting some home improvement done right now, giving her room a spankin' new paint job with her phat ass hanging out of some tiny jean shorts. With an ass like hers, we'd paint the room--and town--red, white, black, blue or any other color she wants if that's what it takes to smash.

"Do you like my outfit?" she asks in her sweet British accent. "You look very distracted today. I know you didn't come here just to watch me paint."

She's right. And she knows what we want to do to her right now, too.

"I can see it in your eyes," she says. "You want to fuck me."

Melody teases us with her thick 'donk by getting down on her knees and poppin' her booty while she plays with her tight little pussy. Then, she pulls out her favorite toy to get herself off.

This is just a warm up for Melody, though. A chick this bad eventually needs an ass-man to take care of her. And we'd love to make beautiful, bangin' music with Melody all day and night.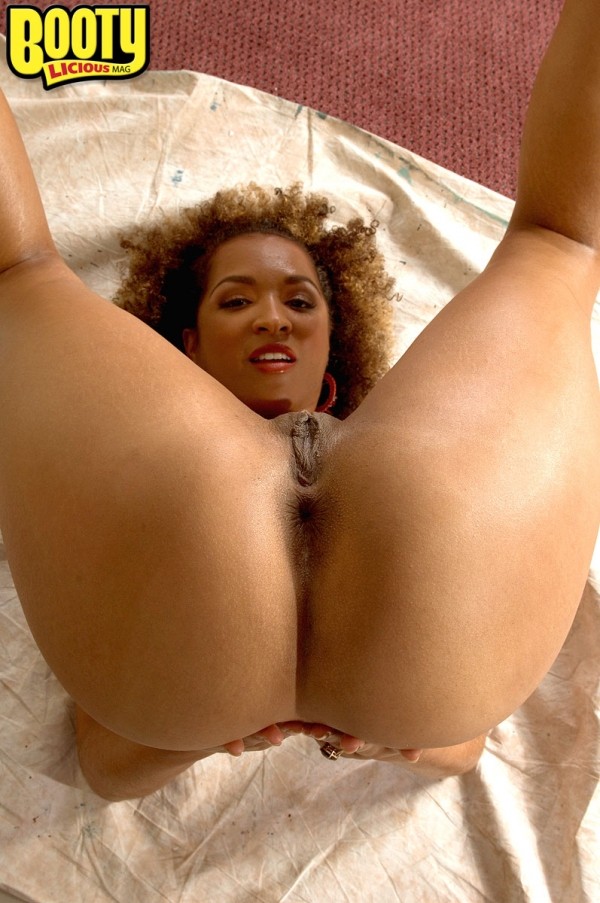 See More of Melody Posh at BOOTYLICIOUSMAG.COM!