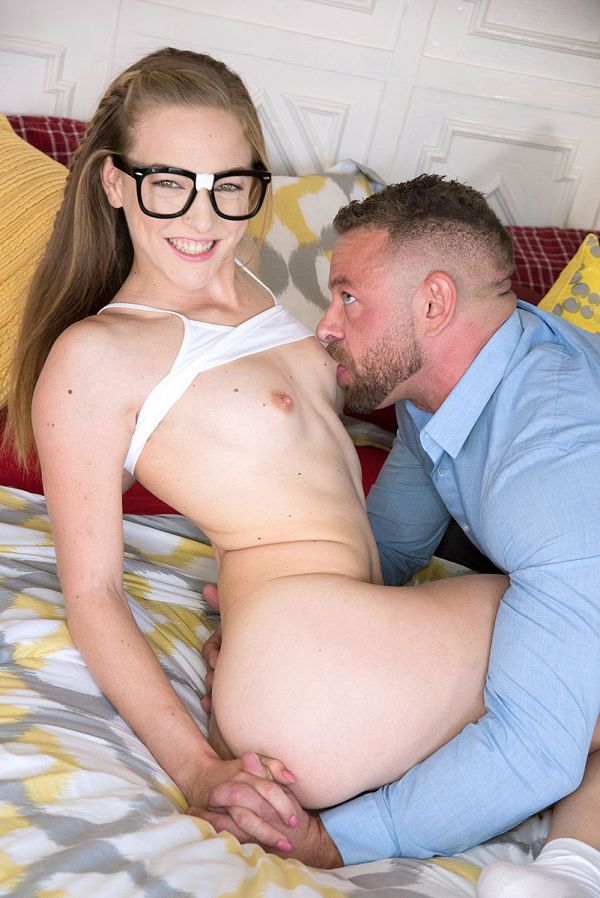 "One of my dad's friends stopped by the house to check in on me, and he's so hot. I felt like he thought I was hot too, but I wasn't 100 percent sure. So I decided to test that theory. He came into my room and I told him I wanted him to teach me how to please a man. He went straight to kiss me, and I thought, well, that was easy!

"His cock was so big that for a moment I thought I bit off more than I could chew. But I'm not one to turn down a challenge. I was proud of how I sucked his cock--I took just about all of it in my mouth! Then we started fucking, and it was so hot that I told him to put it in my ass! Now that was a tight fit! But once I got used to it, it felt better than anything I'd ever experienced before.

"After totally pounding my ass, he pulled out and sprayed cum everywhere! Down my throat, all over my face. Some even got on the floor! I guess my theory was right--he does think I'm hot!"