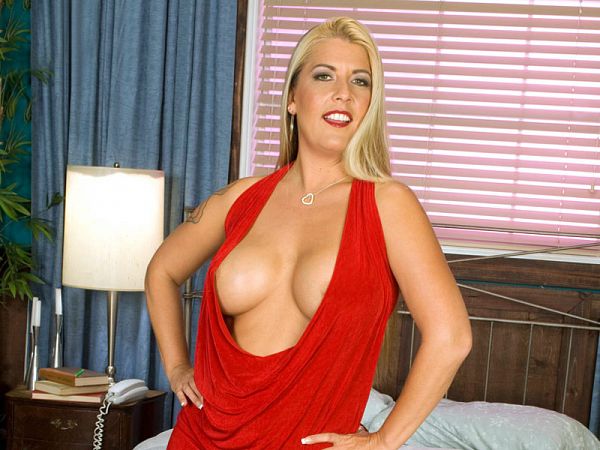 "I've never met a man who can resist my ass," said Joclyn Stone, who calls herself "The OC MILF." "OC" is for Orange County, California, where she lives. "You wouldn't believe how many times I've heard guys say, 'Oh, her ass is too big,' but when I offer it to them, they're always takers."

Joclyn often gets the same reaction to her hairy pussy that she gets to her big ass.

"Guys say they're into shaved these days, but don't believe it. Guys are into pussy, and I've never had a guy say to me, 'I'd fuck you if only you'd shave your pussy.' No way! Shaved or unshaven, they want it!"

Joclyn opens this scene wearing a red dress that barely covers her rack, but it's her ass we want to see, and she shows it off. Of course, she's not all show. She delivers the goods in a big way because, as she says, "I like lots of men."

Does Joclyn always dress to show off her ass? "I can't help it," she said. "It's impossible to hide, unless I wear a sack, which I never do. My ass attracts attention, and that's good. Attention is what I want."