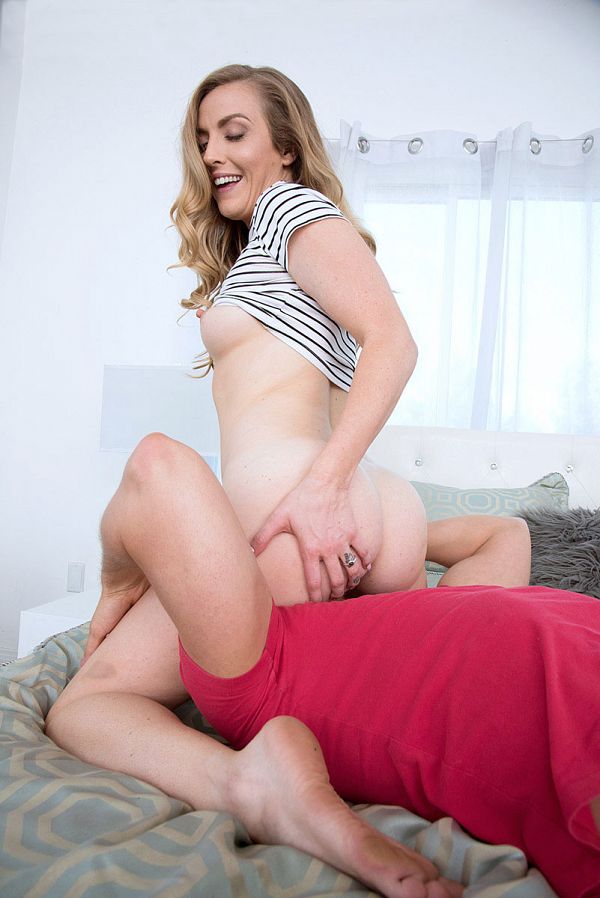 Occupation: Florist; Age: 27; Born: January 19; Ht: 5'4"; Wt: 115 pounds; Bras: 34B; Panties: Cotton thongs; Anal: Definitely; BJs: Swallow when I'm horny; Masturbate: Yep; Lives: Las Vegas, Nevada.

"I was a theater kid in school," Karla told us. "We're a crazy breed--we're manic, excitable, sexual, funny people. Everybody in the theater fucks everybody else, and pretty much all the girls are bi. One time, I ate out one of my friends on stage with a bunch of guys cheering us on."

We asked Karla about what turns her on. "I'm fairly vanilla in the bedroom, honestly," she responded bashfully. "I like having sex outdoors, but I'm not into exhibitionism or anything. I'm kinda shy, which is funny because I'm shooting these pictures for you guys. I recently had a guy gag me on his cock. I was about to push him off of me, but I actually enjoyed being used like that. He was fingering me while he fucked my mouth, and I came harder than I ever had. I'd like to try doing that again.

"Your stud was gentle with me to start with because he knew I was nervous. After he got me feeling good by playing with my pussy, though, he went to town on me and I was loving every minute of it."