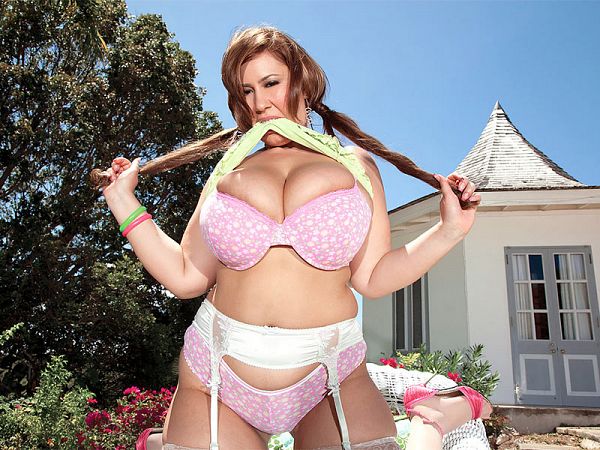 A cheery, jubilant, happy-go-lucky, robust girl with 34HH-cup whoppers, Gya Roberts can suck her own nipples effortlessly, a rare talent for even the most top-heavy girls.

"I think it is just natural," said Gya. "I think it is my genetics. I don't know where I got this body from because my mother is very short and does not have any curves. But I am tall and have a lot of curves, so maybe I am just lucky, I think.

"I do a lot of aerobics and when I do, my breasts bounce all over the place and my bra cannot contain them. Especially when I do jumping jacks and I bend to touch my toes. So, after I exercise, I like to massage them with oil again, because I like to keep my skin tight. I enjoy massaging and rubbing oil onto my breasts."