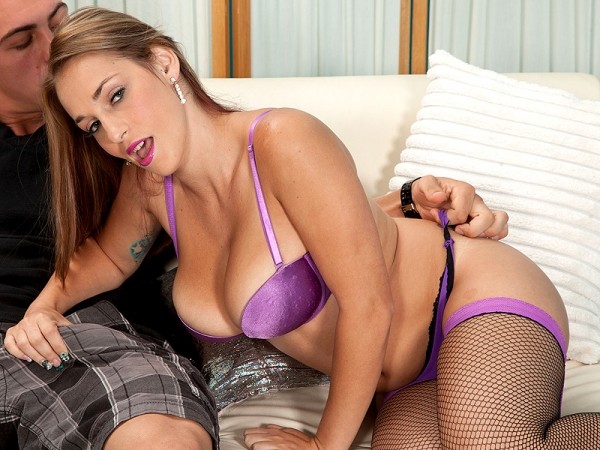 After Jazmine orally worked over Johnny's giant cock with a drooling blow job (for which she must be praised), he was able to fit his hose into her pretty, pink hole. It was a tight, tight fit to be sure but a woman's pussy is very stretchable. Man! Big cocks and little pretty girls with big tits...sexy lips stretched around thick pricks.... This is better than anything on cable or playing at your local multiplex.

Jazmine is from New York but now lives in Florida where she found out about us. She wanted to be a porn star and a naked model for the big boy books like SCORE.

Jazmine told us her special talent. "I'm good at driving a stick shift," she said. We can see that in this video. Her stick handling is professional level. Jazmine likes being banged doggie style and sitting on top of cock. She likes her ass slapped and her hair pulled. She likes being eaten out and finger-probed.