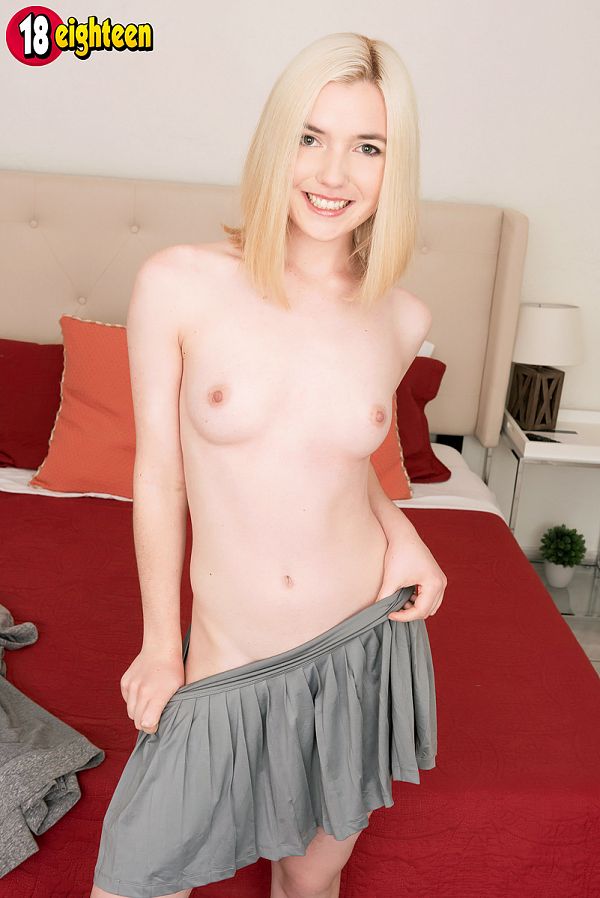 Maddie is feeling more confident with her body.
If you recall from the Aug. '18 issue, Maddie was a little insecure about the size of her chest. But after having a positive experience sharing her naked body, she's feeling more comfortable in her own skin. "I'm starting to appreciate my body more and realize that I am sexy, even if I have little boobs. Now I'm wearing skimpier clothing and wanting to show off more. I love how guys are looking at me now."

Did anything in particular happen to make you want to show off more skin?
"I had sex with this guy who has a huge dick, and he told me that he was really turned on by my little tits. If a super-hung guy like that would get that hard and horny for me, then there must be more guys out there who like that too. That adjusted my attitude, and I think my extra confidence has made me more attractive as well. During sex I used to try to hide under the covers. Now I want the lights on and my body totally exposed so the guy can see every inch of me."
See More of Maddie Winters at 18EIGHTEEN.COM!