Vicky fit the bill for many readers because she looked like a woman you could actually meet and date in real life. In other words, an "ordinary," very well built woman. She was 146 lbs, 42-28-38 and wore a size 40EE-cup bra. Vicky was working as a computer programmer when she decided to try nude modeling for a short time.

Vicky (or Victoria) was one of those near-perfect, voluptuous British gals, with big tits, breeding hips, a fleshy ass and strong, well-formed legs, making her right for Voluptuous magazine. She was definitely not a glamour girl in the style of Adele Stephens or Michelle Marsh.

"I like to go to the cinema, the botanical garden and street fairs. On a nice day, I wear shorts, but not too tight or too short. A sweater that's not too low cut or sexy. Flat sandals. I'm afraid that I don't dress very risque in public. But in the bedroom, I love to wear lingerie. Another side of me comes out."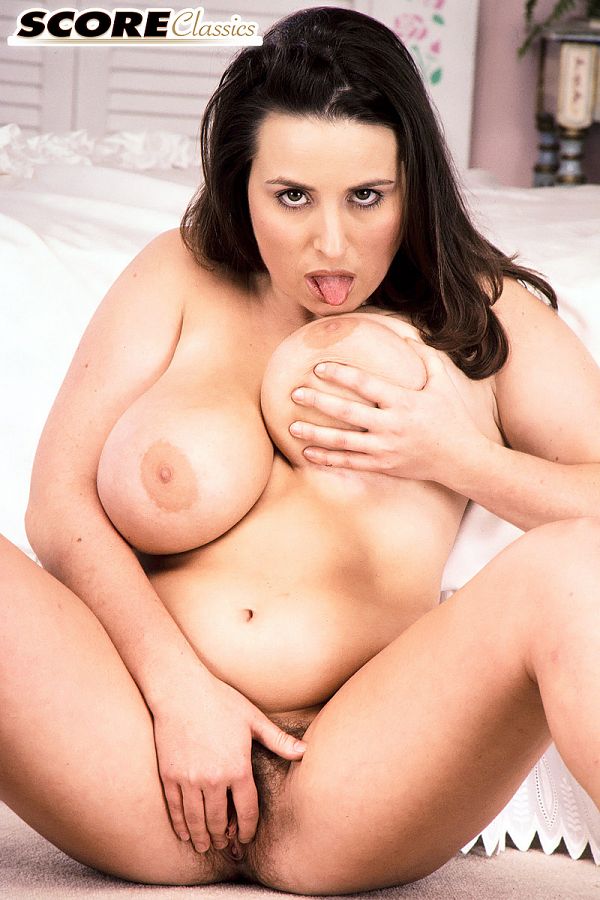 See More of Victoria at SCORECLASSICS.COM!