Slim, trim, busty, blonde and beautiful, SCORE wife Victoria Lobov is soft-spoken and easygoing. People think she's in her early thirties and the truth is, she looks it. So hot-looking and sexy, she attracts loads of attention.

"Before, I would wear things that showed my cleavage," Mrs. Lobov said. "Nowadays, if I go to pick up supplies, I don't do that. Otherwise, there's so much commotion. Men start following me down the aisle in the store. Now I try to dress more modest when I go out. Before, I didn't need to worry about it because there wasn't that much on my chest."

Victoria still wears sexy outfits, but now mostly when she's being photographed. She loves to model in and out of clothing, lingerie and swimsuits. "I have a sexy clothes fetish. And shoes, the higher the better."

Our photographer introduces Victoria to Sam Shock, who's eager to taste her nipples and pierced pussy. Her dainty hands play with his cock and balls. She sucks him and sits on his shaft to feel her pussy filled. After Victoria's pussy is well-fucked, it's time for her sweet ass to be penetrated. She usually doesn't have a lot of anal sex but there are times when she'll do it. This is one of those times.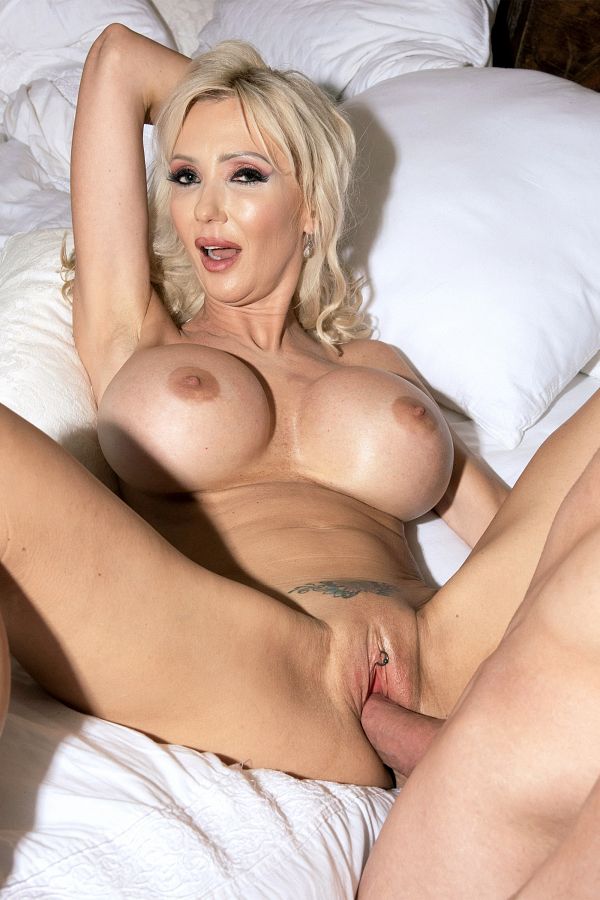 See More of Victoria Lobov at SCORELAND.COM!