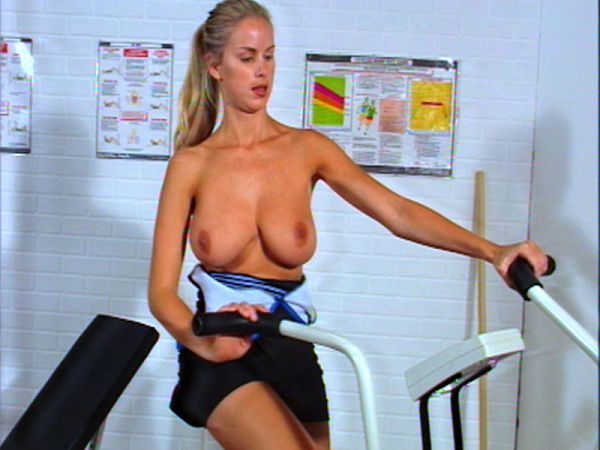 Adele Stephens' unseen photographer verbally leads the slim blonde through a training session at the gym. It was easy for Adele since she was in great shape and always kept herself fit, trim and slim.

After the gym session, Adele oils up on a mat and then heads to another room where she rubs her nipples and plays with her pussy lips and pink clit. Let no one ever say that girls are not encouraged to have healthy habits, as shown in this unedited video copied directly off the original master tape.

Much better known in the United Kingdom than in the States, Adele was one of the U.K.'s busiest models and was always in demand. The sheer number of magazine pictorials Adele did is astonishing. She was invited to sail on the 4th Boob Cruise in 1998 and then to a beachside resort in Portugal with Lorna Morgan, Jessica Turner, Kerry Marie and a choice selection of other SCORE Girls.