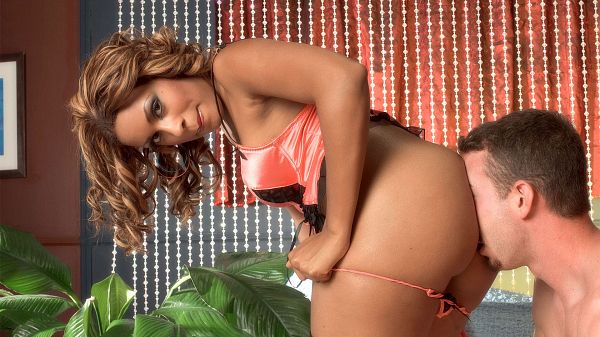 "You must be tired because you've been running through my mind all day," Kaleah Korrine says when asked what the funniest pickup line she's heard is.

Well, damn, we can't say that isn't a legitimate statement. With a pretty face, caramel curves and an ass built to hit, we expect her to be tired all the time. Especially once our boy Jordan Ashley gets done with her.

Our boy is a pro at beasting on good pussy. And that's just the way Kaleah likes it.

"I need my man to take control," she said. "I don't mess with shy men. I won't get off if my man can't handle all this ass."

This is a smash made in BootyLicious heaven, isn't it? Kaleah hops on top of Jordan and twerks on his cock before he bends her over and fucks her doggy style. Then he drops a thick load of cum on her ass.

She's definitely tired now.
See More of Kaleah Korrine at PORNMEGALOAD.COM!