An office worker in London, England at the time of her shoots for The SCORE Group, Vicky or Victoria wanted to try what she saw in the "top shelf magazines"--another name for men's magazines because they were kept on the top shelves at newsagent shops, out of reach of minors.

Vicky contacted the London studio of John Graham, the director of photography of SCORE at the time, and asked if The SCORE Group would be interested. Voluptuous magazine was always in need of naturally-chesty women-next-door with an exhibitionistic streak who wanted to make good money. Vicky took direction very well. She wasn't willing to do any boy-girl scenes but that was not an issue.

As a buxom lady, Vicky caught the eye, especially if she wore anything tight. "Men can be very cheeky. They talk to my chest, not my face. I have learned to live with that. To be honest, I am quite proud of my chest."

This pictorial was published in the June 1999 issue of Voluptuous.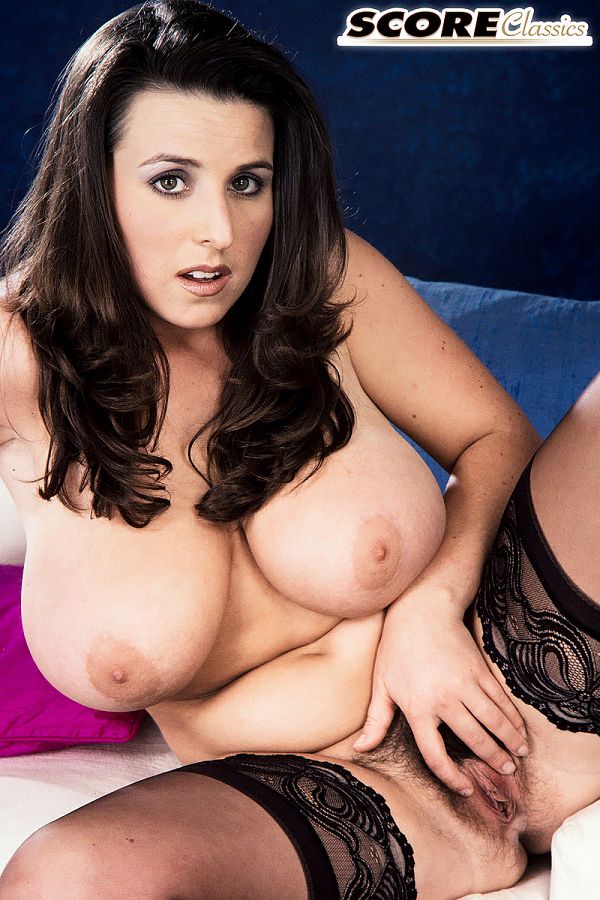 See More of Victoria at SCORECLASSICS.COM!