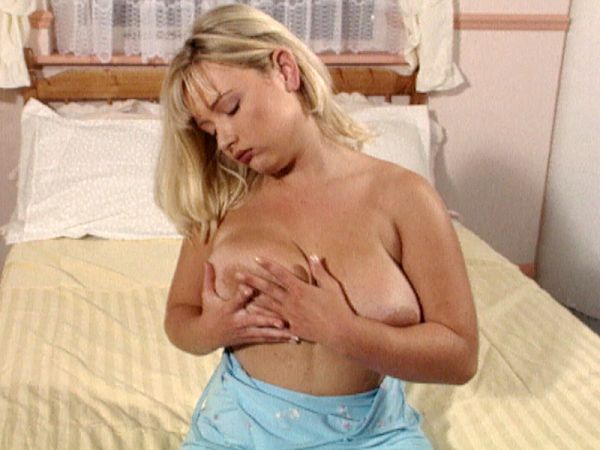 Charlotte was one of the great faces and bodies in SCORE and Voluptuous magazines. She was photographed numerous times at the London studio. She began modeling at 18 and had, for many readers, a perfect body. In this unedited video, Charlotte is directed every step of the way, even though she and the cameraman had gone over everything before the scene began. A natural model, Charlotte instinctively knew what to do.

Lubing her bushy pussy after fingering herself, Charlotte takes a huge dildo out of the bedside drawer and fucks herself. That always photographs much hotter than masturbation by fingering and Charlotte was always handy with her toys.

As the laws of nature would have it, Charlotte slimmed down as she matured into her twenties. The baby fat melted away and her tits became noticeably smaller.

It's coming on twenty years since we last heard from Charlotte, a model who could be a girl-next-door or a glam model.