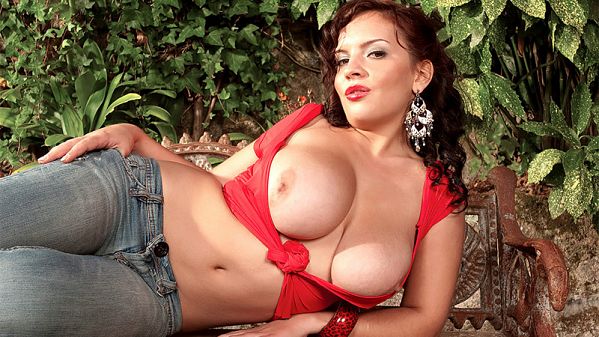 You couldn't find a happier girl than Lana Ivans. She tries on her own bra, a 34E-cup, and proudly displays how her tits look packed in it. The shake test reveals that her bra is secure to carry those melons carefully.

"They look much, much bigger because I am slim," said Lana. She's unbelievably sexy. There's a natural eroticism about her. She doesn't have to work it. That sex appeal is always there. She now does webcam modeling from home.

Lana is a confident girl about sex. "I'm good," she laughs. "If a guy doesn't have a big head, I can deep-throat. I like teasing men and seeing how they look at me. I like to have fun with men. But I love sex most of all. I like to ride on top. You can burn a lot of fat with sex."