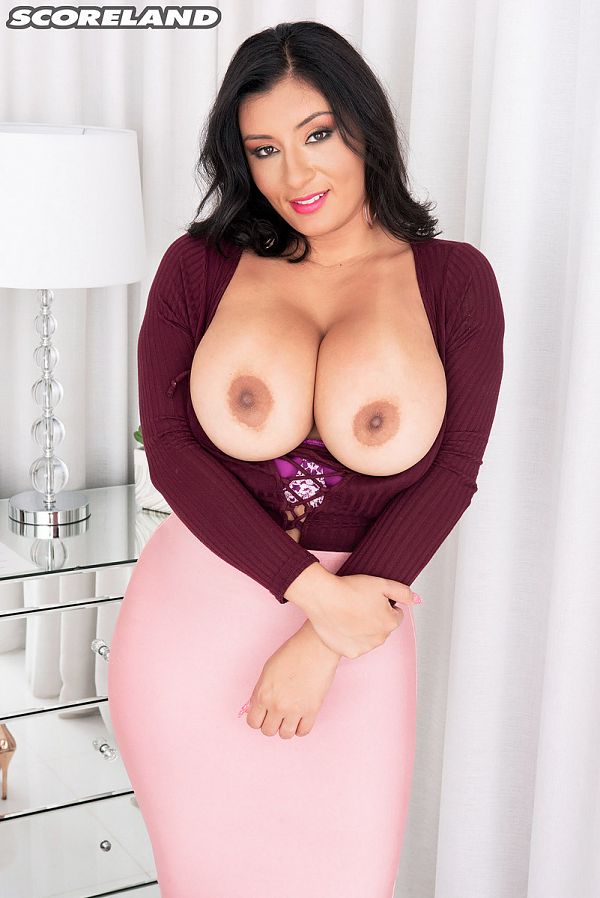 Selena Adams is a well-connected Florida local. A hot, sexy girl like her has to live in the Sunshine State or someplace similar in climate. She can't live in states where the winters keep people stuck at home half the year. She has to be at the beach, at pools and doing the 305 scene in Miami. Selena is not into sports but she wants to try skydiving.

"I don't really have any fetishes," Selena said. "Except for a cum fetish. I love seeing a nice, big load.

"My sexual fantasy is to share a cock with one of my girlfriends, make out with the cock in the middle and watch her get eaten out really good while I watch and touch myself."

After undressing and twerking her beautiful, big boobs and bodacious booty, Selena gets into bed and toys herself with two of her favorite battery-operated boyfriends.